Executive Profiles
Here, we present the management of our company.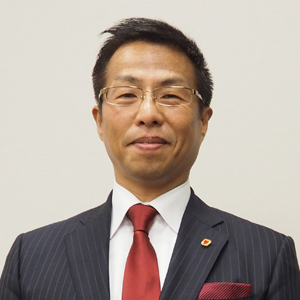 Kaneto Kanemoto worked at GK Kyoto, Daiwa K.K., and Isola Communications, Co., Ltd. before founding OKWAVE.
He became President and CEO in February 2000 and has held his current position since July 2018.
Major Achievements

Awarded the Good Design Special Award for Small and Medium Enterprises by the Ministry of Economy, Trade and Industry
Awarded the Nikkei Navi Award at the Nifty Homepage Grand Prix 2000
Awarded Sunbridge Entrepreneur of the Year 2003
Awarded the Community Award at the Digital Content Association of Japan Digital Content Grand Prix 2002
Finalist in Growth Category at the 7th Entrepreneur of the Year Awards in 2007
Major Works

The Day I Surpassed Google (Softbank Creative)
Comeback from Homelessness (Shogakukan Inc.)
The Meaning of Work as Told by a Once Homeless President (Daiwashobo), more
Message

We will continue to make our mission of "contributing to worldwide development and making physical and mental happiness a reality through creating places of mutual aid" a reality. I appreciate your continued support and guidance in the future. Thank you very much.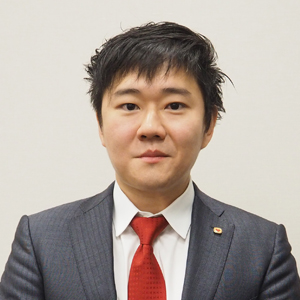 While at Waseda, he founded AsZ Co., Ltd.
In 2012, he founded AsZ Group Holdings (currently AsZ Holdings) and served as Representative Director.
In 2016, he was appointed Representative Director of Sougeisha Co., Ltd.
Appointed Company President in September 2017, and has held his current position since
Major Works

Revolutionize the World! Changing the World with Cryptocurrency Service ICO *Co-author
Message

Since its foundation, OKWAVE has provided Q&A service based on a philosophy of communication and mutual aid that believes in human goodwill. Fusing our database of over 47 million bits of "gratitude", a rare feat even on a global scale, with the latest technology such as AI, blockchain, and cyber security, and giving value to our off balance sheet assets, something that was not fully appreciated under conventional values, is an immediate milestone. The destination of IT as it aims for total efficiency is a spiritual world, and what embodies this noble spirituality is gratitude and respect. Those who are appreciated can enjoy a rich physical and spiritual life based on proper valuation. We will use our technology and financial engineering to make this a reality. OKWAVE aspires to serve as a life platform that coexists with the human race worldwide from birth to the winter of life, and I will work to improve our corporate value and contribute to society as partner to founder Kanemoto.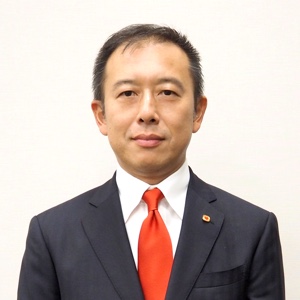 Appointed in June 2000 after working at Nippon Telegraph and Telephone Corporation (NTT)

Appointed in February 2000 after working at Yamada Osamitsu Accounting

Appointed in September 2014 after working at Ricoh Company, Ltd. and Microsoft Japan Co., Ltd.

The founder of Japan's first information security specialty company Artemis after working at SEIBU RAILWAY Co, Ltd.. He serves as director of the Japan Hackers Association.